Simone Thornton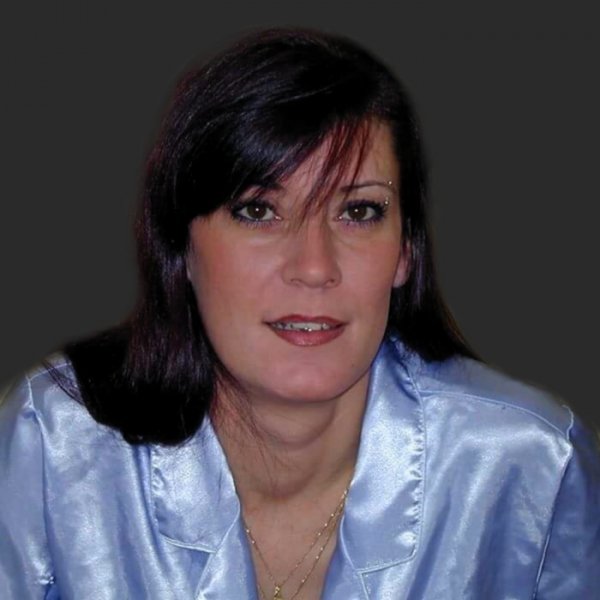 Veel sterkte met het verlies van jullie geliefde.
ASSUBAN VERZEKERINGEN
AALST
Lieve familie mijn oprechte en innige deelneming en zeer veel sterkte. Hou jullie sterk in de super goeie herinneringen samen. Veel liefs,Anja mama van Xana.
DIERICK Anja
Erembodegem
Silvio en familie, ons oprecht medeleven van het dierbare verlies en veel sterkte. Hugo & Hilde De Rick-Bambust voorzitter KSCW Hofstade
De Rick Hugo
Lede
Onze oprechte deelneming. Heel veel sterkte toegewenst in deze moeilijke periode!
Amber Van Hemelrijck
Lede
Heel veel sterkte voor gans de familie! Veel te jong van jullie ontnomen. We zullen haar altijd herinneringen als een mooie, lieve en schitterende ster. ???
Spanhoven-Huybrecht Werner,Peggy en Sophie
Erembodegem
My beautiful sister. Forever in my heart. R.I.P my angel. Love and miss you so very much. Xxx
Sharon
Thornton
My heart breaks at the loss of my beauitful daughter ..who was taken far to soon at the young age of 51..God Bless my darling Rest in the arms of your Dad ..xx ❤?❤
Sylvia Thornton
Thornton
Good night my beautiful sister , free from pain and taken far too soon , rest easy in Daddy's arms once again Forever in my heart , I will love you always ???? Sara xxx
Sara
Williams
Simone, my first and only best friend, I'm so sorry you had to go, I will keep you inside my heart forever, Karen xxx
Karen Motley
Halifax, England
My darling friend I know you're up there looking down on us all with your beautiful smile Though we're miles apart, for now, you'll always be a big piece of my heart ?
Steph
Uk
Tu es si loin Inaccessible Inaudible Tu es partie Mais nous ne t'oublierons pas Tu vivras dans le cœur De chaque personne Que tu as touchée La bonté de ton caractère, Ton grand cœur et Surtout ton courage inébranlable t as conciié l'estime de tous. Il reste à ceux qui te pleurent Ce qu'il y a de plus précieux,Je viens te remettre à Dieu, à jamais Rejoins tous ceux que nous avons aimés Tous ceux qui nous ont déjà quittés Tu es parti, nous ne te verrons plus Ton rire, ton sourire seront souvenirs Nos cœurs pleurent l'inconsolable douleur A dieu ma cousine rest in peace ♥️♥️♥️♥️♥️♥️♥️ valentine cedric nolhan
Valentine
Mungo
Reposes en paix Simone ❤️ une femme, une maman et une grand mère au top ! On s était perdue de vu mais tu ne manquais jamais de commenter les photos de mes enfants en y laissant un ptit message super beau. Tu es désormais une étoile qui veilles sur toute ta famille et tes proches. ❤️
Jessica
Woluwe saint lambert